After a wee blogging break, summer has arrived in London and we are all happier for it, mostly (unless you are commuting).
To celebrate the sunshine, here is a lovely recipe from my newly acquired book: by Gwyneth Paltrow -
It's All Good: Delicious, Easy Recipes that Will Make You Look Good and Feel Great. I wondered at first if it would be a uninteresting celebrity fad book, but its not, its a proper recipe book for those who want to eat more healthily!
Instant Berry and Coconut Ice Lollies
The Ingredients
2 cups frozen berries, I used strawberries as that's what I had available, but blueberries, blackberries, raspberries or a mix would also be good
1/2 cup coconut milk
2 tablespoon good quality maple syrup
The Method
Combine everything in a food processor and pulse until completely smooth. Easy.
Freeze in lolly molds and get them out for about 10 minutes to soften before serving or you can skip the freezing and molds and eat immediately, just as good.
Quick, simple and delicious - it certainly is all good.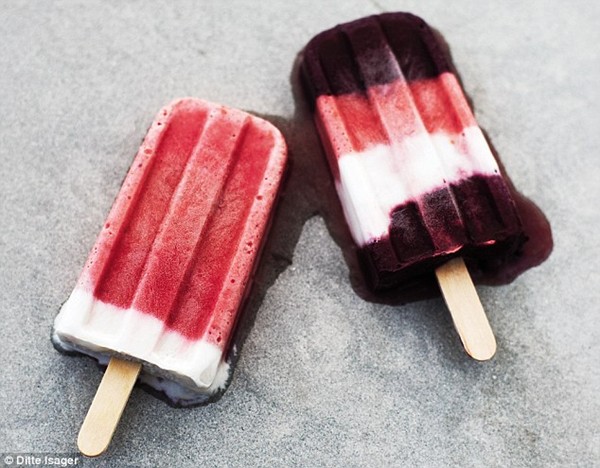 These are not mine but Gwyneth's, mine didn't look this nice.